As your local water utility provider, we strive to keep you continually updated on all matters related to your water service. If you do not find the information you need, please contact our office and we will gladly assist you!
Our Consumer Confidence Report is now available. You can visit the link to view.
http://sdwis.deq.state.ok.us/DWW/CCReports/OK2001702.pdf
Come join us for our Annual Meeting on November 23rd at 6:00 P.M. It will be held at the First United Methodist Church located at 202 E. Oklahoma st in Walters.
Starting back up Septemeber 1st 2021, we will be putting on late fees if payment is received after the due date which is the 15th of every month. We will also be disconnecting service from...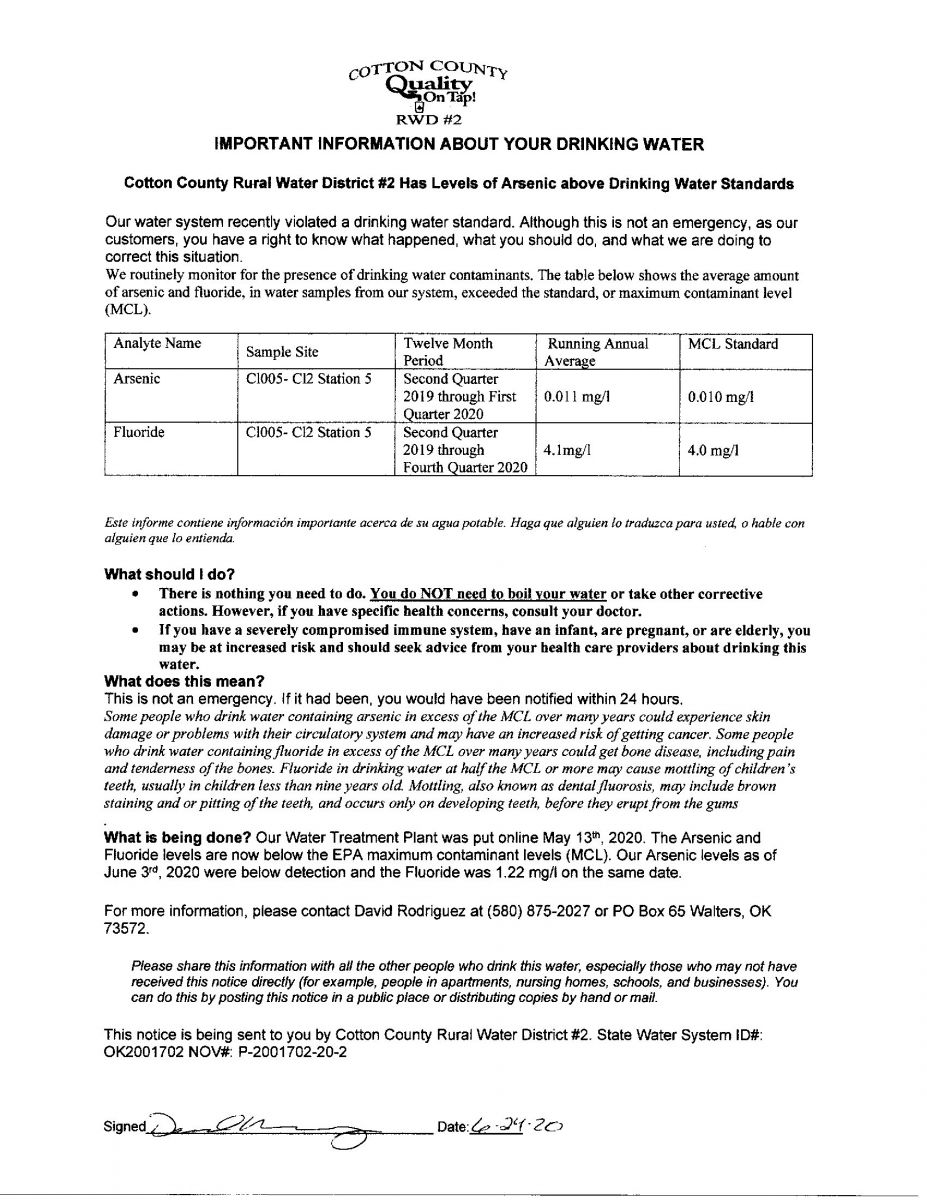 The health and safety of our customers and employees is a top priority of the Cotton County Rural Water District #2 board and management. Below are a list of resources where you can find factual...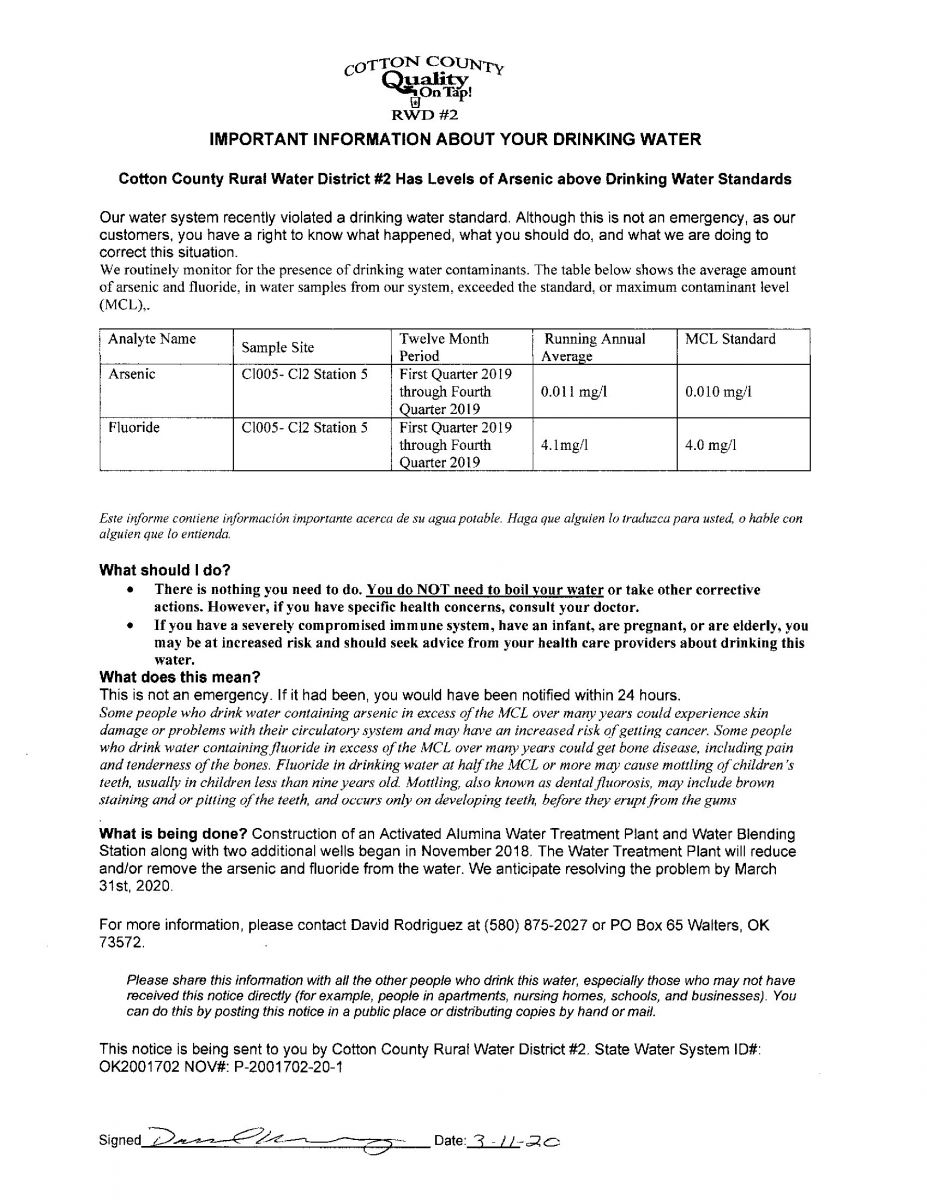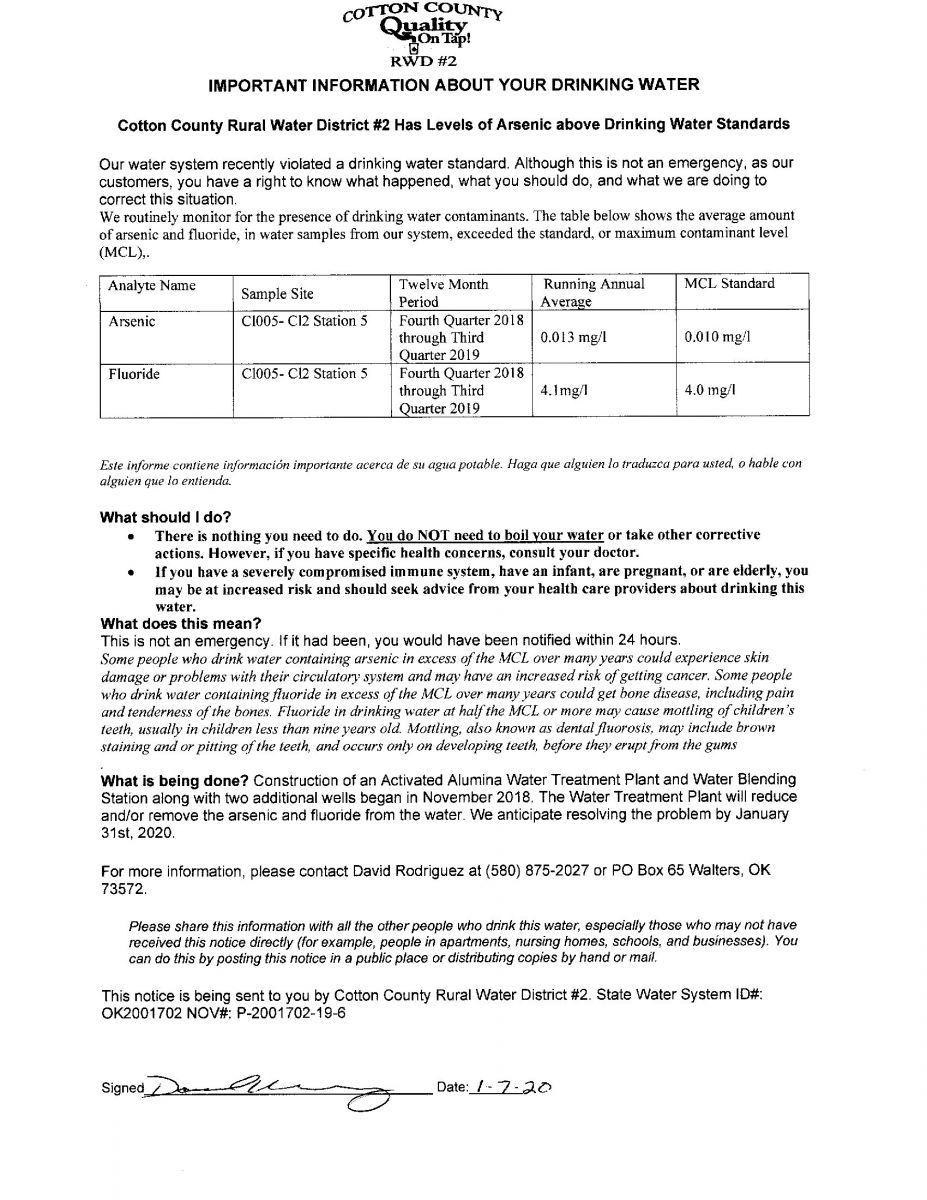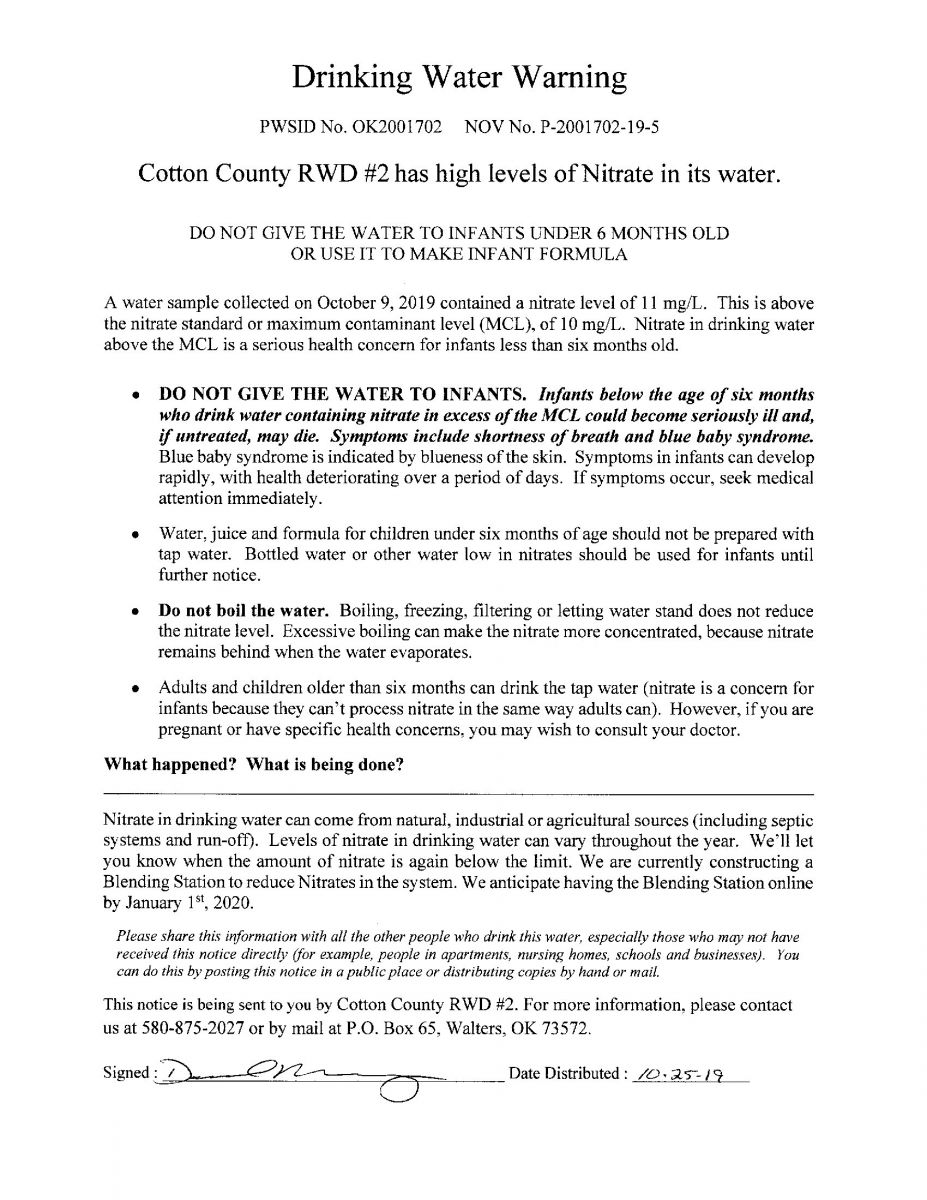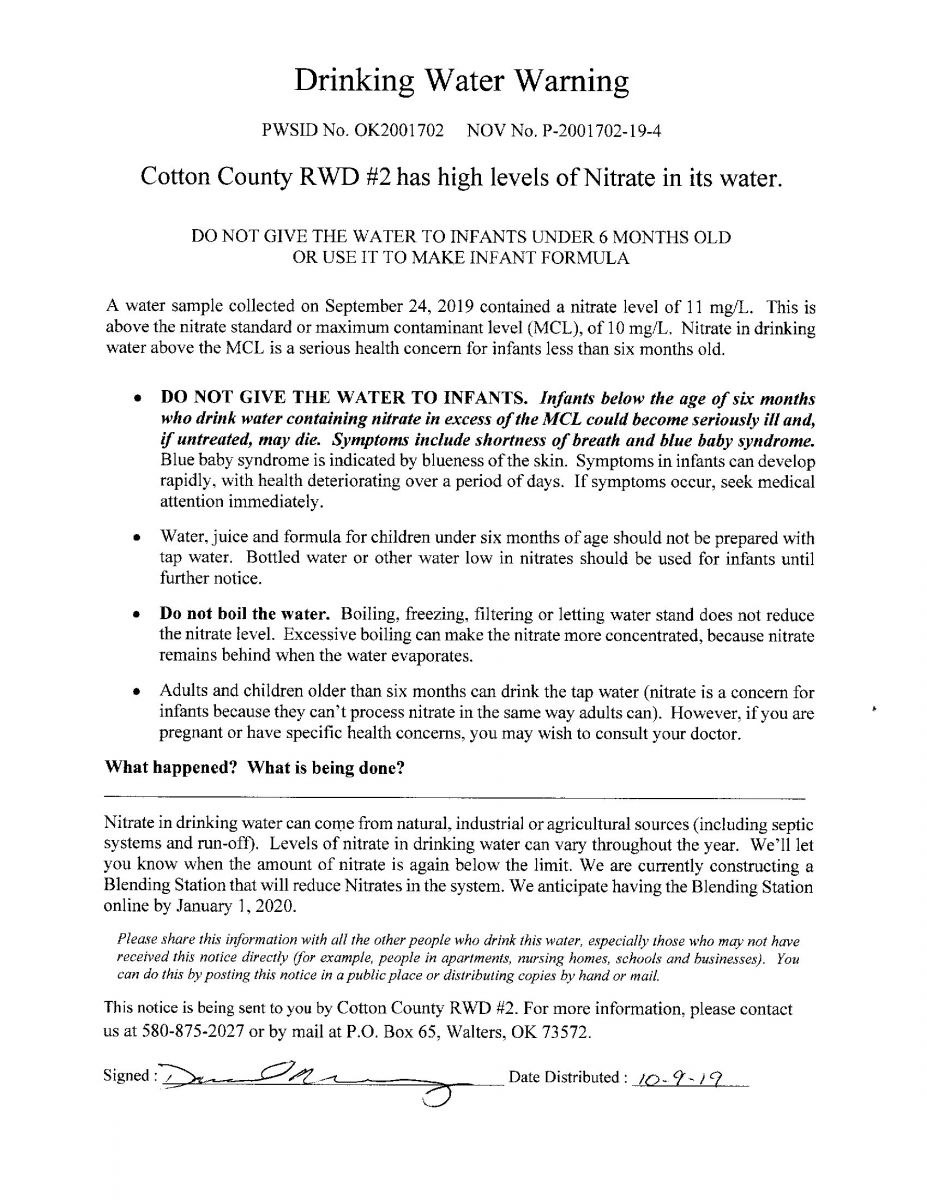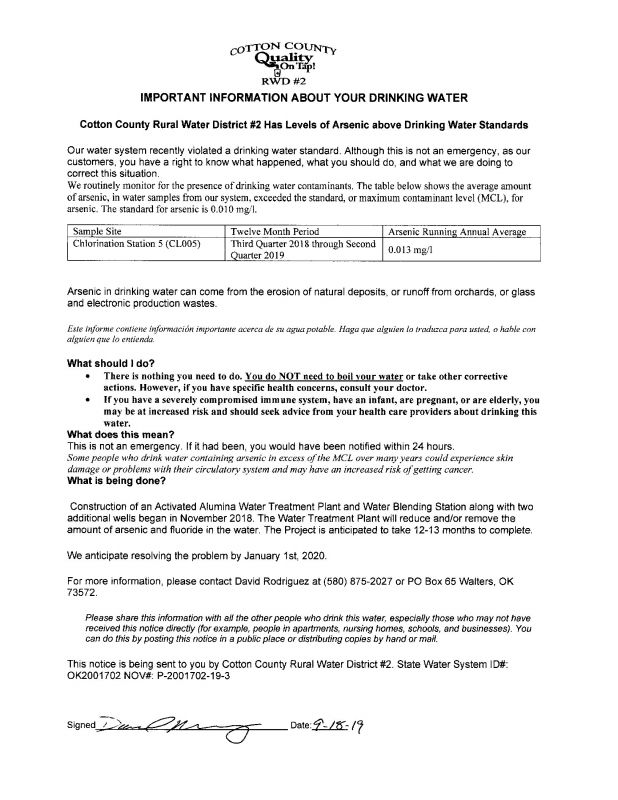 Dear Members, due to construction, we are asking all members to please conserve water as much as possible. We currently have a well offline. If you have any questions, please feel free to call the...
Don't forget our Annual Meeting is tomorrow April 23,2019 at 6:00 pm at the Cotton Electric Community Center. Come meet your Board Members and Staff. We will have refreshments and door prizes...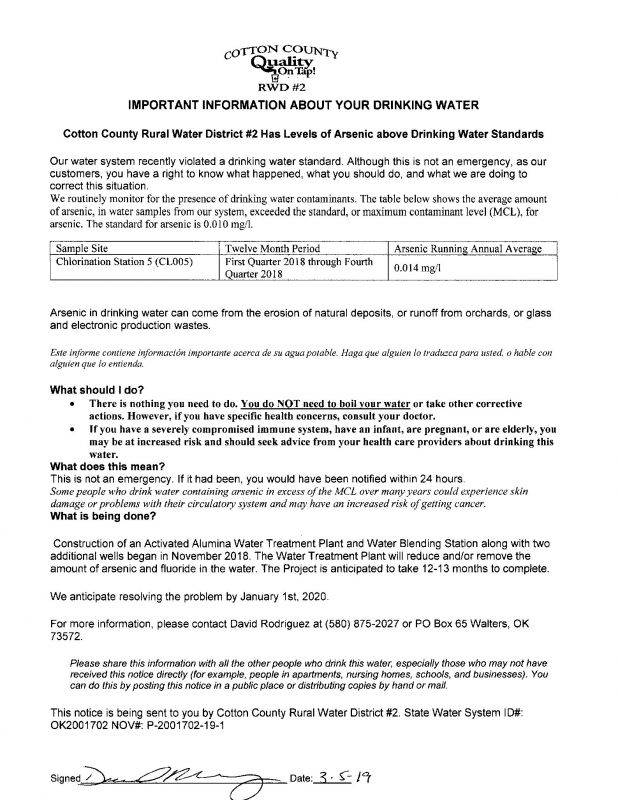 Our office will be closed Tuesday January 1st, 2019 for New Years Day. We wish all of our customers an Happy New Year!
Our office will be closing Monday, December 24th at 12:00 pm. We will also be closed on Tuesday, December 25th for Christmas Day. We all wish each and everyone of you a Merry Christmas!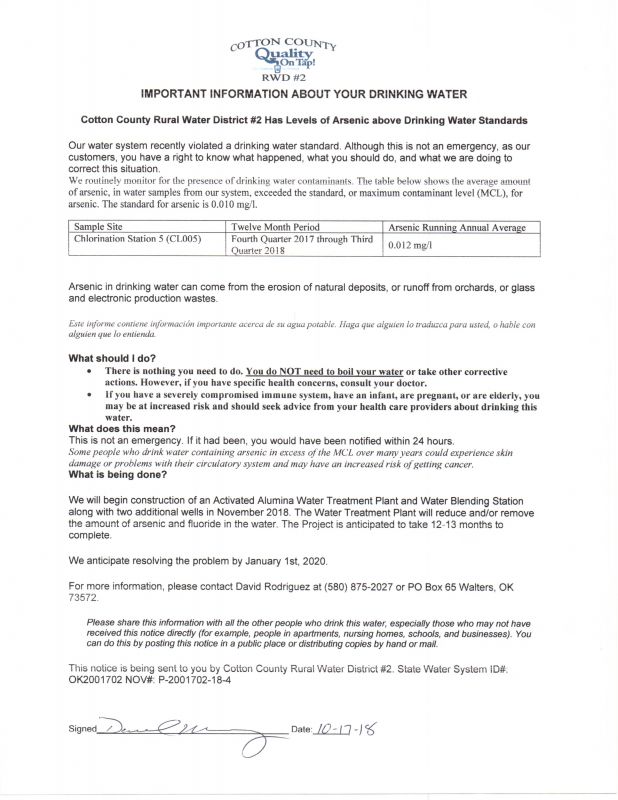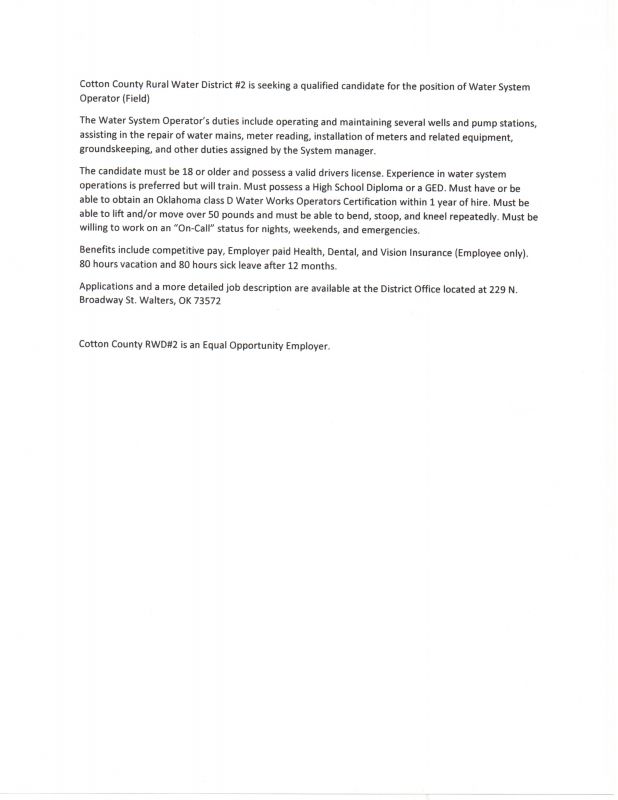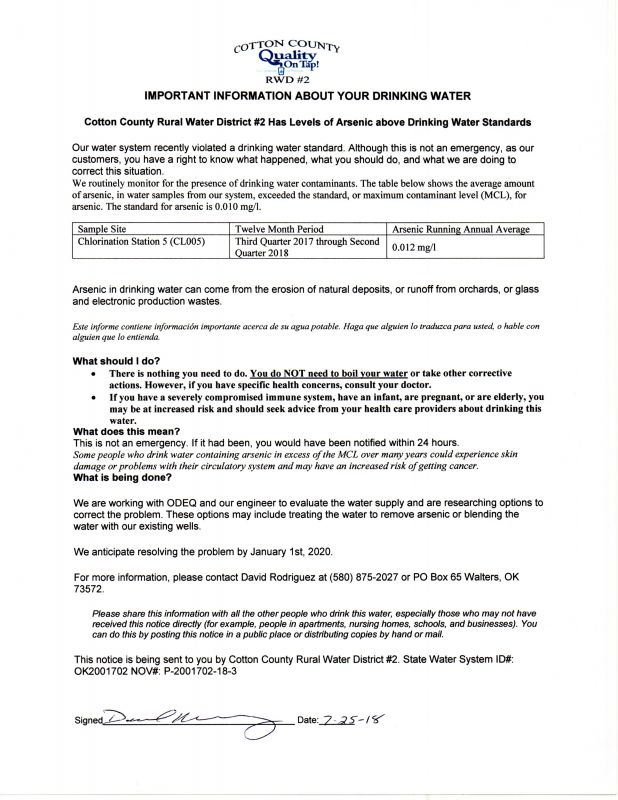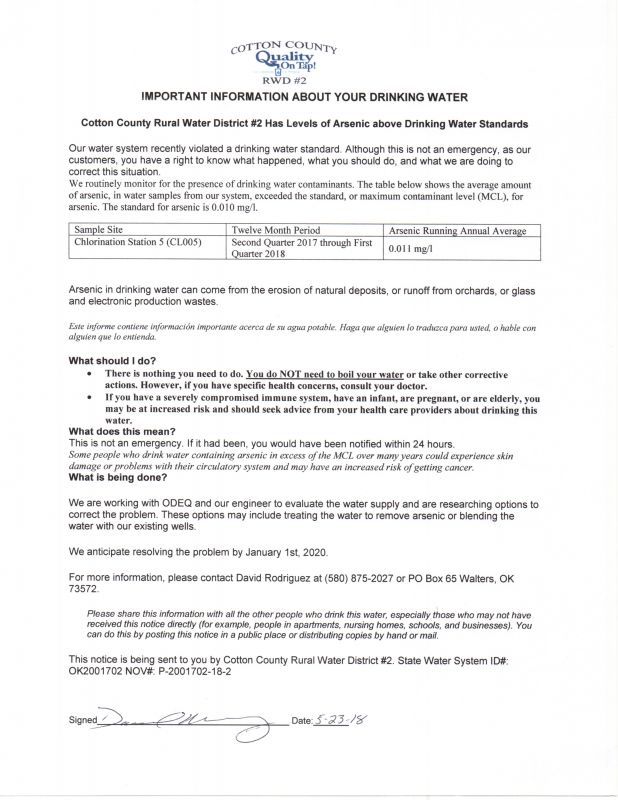 Our office will be closed Monday, May 28th 2018, in observance of Memorial Day. If you have a water emergency, please call our manager David at (580) 512-4830.
Come join us for our 2018 Annual Meeting, Tuesday April 24th at 6:30 p.m., located at the Cotton Electric Community Center on Broadway. It is a great way for members to get involved with their...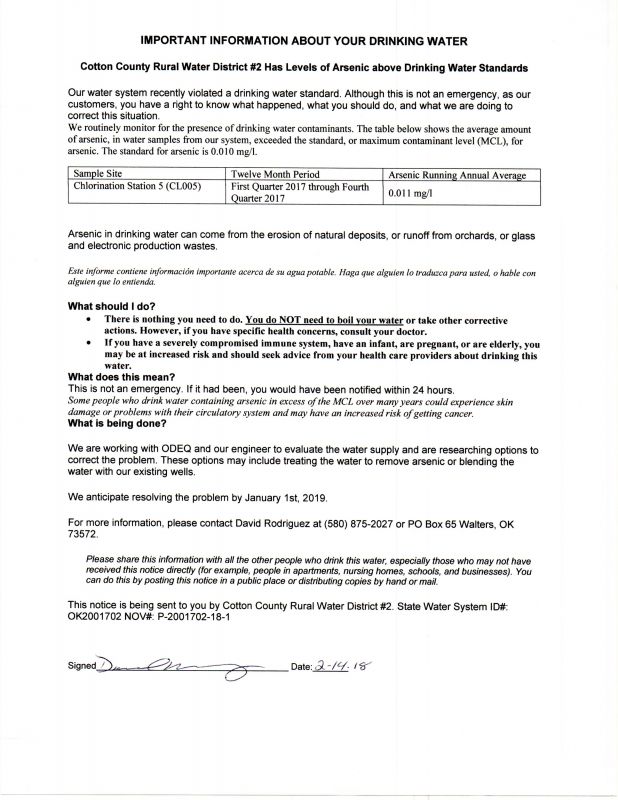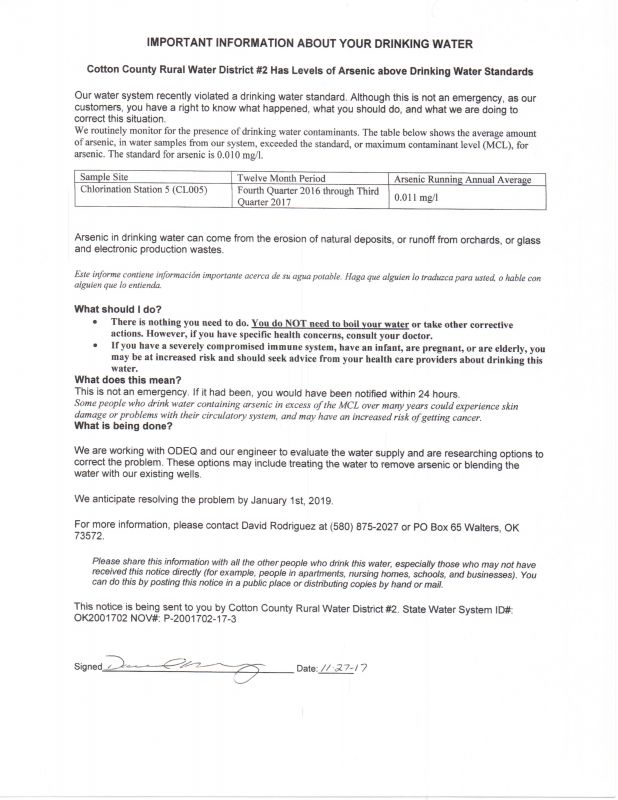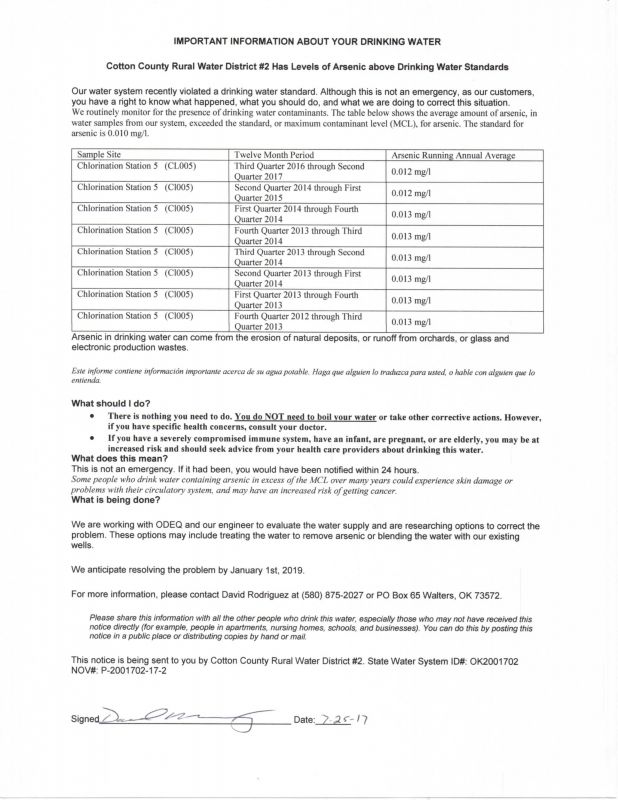 Click Here to download this document directly. Have questions? Please call the office.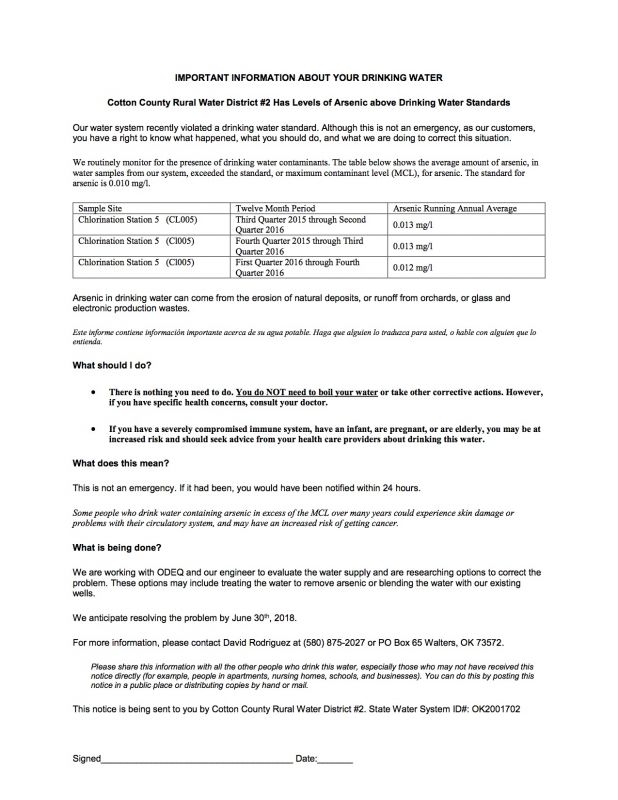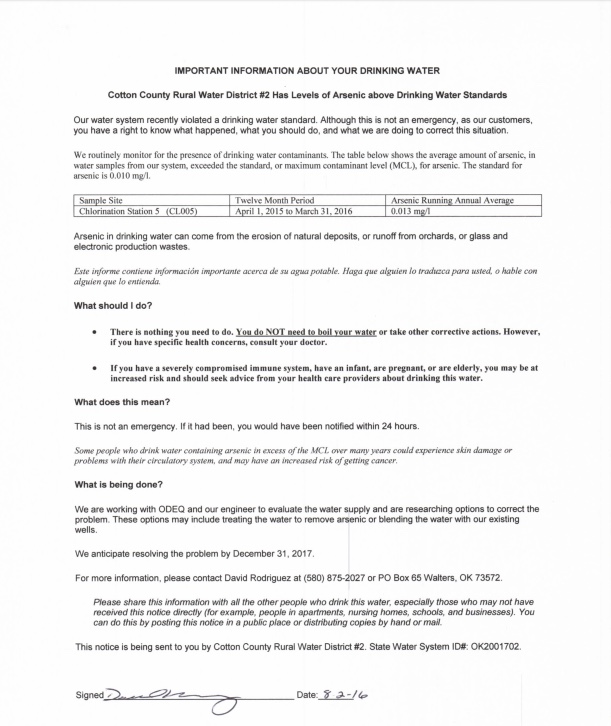 IMPORTANT INFORMATION ABOUT YOUR DRINKING WATER
Cotton County Rural Water District #2 Has Levels of Arsenic above Drinking Water Standards
Our water system recently violated a drinking water...
Due to the rising cost of operating and maintaning our water system, The Cotton County Rural Water District #2 Board of Directors have voted to increase the minimum base rate from $24.00 to $34.00...